OPERA DUO.
The Opera DUO GPR system is the evolution of the award-winning Detector DUO product and is probably the most intuitive ground penetrating radar system ever built.
OPERA DUO DETAILS.
Through its easy to use interface, the Opera Duo is a 'click and start' system. Just switch on to receive the best performance in all ground conditions, gone are the days of performing calibrations and adjusting manual settings.
Its robust construction enables it to operate in the harshest of conditions while an adjustable handle, pivoting head and large wheels provide superior manoeuvrability and portability. The duel encoder system allows the operator to cover ground without losing distance measurements.
The system integrates with GPS to track and mark the location of targets with an easy to use interface with the ability to export directly to CAD enabling the operator to produce professional survey reports directly in the field.
OPERA DUO SPECIFICATION.
Max. Acquisition Speed – Greater than 10 kph (6mph)
Power Consumption – 13.3 W
Antenna Central Frequencies – 250 and 700 MHz
Positioning – 2 integrated encoders and/or GPS – Total Station
Scan Rate Per Channel – 381 Scans/Sec @512 Samples/Scan
Scan Interval – 42 Scans/m
Sampling Frequency 400 KHz
Antenna Orientation Perpendicular, broadside
Weight 24 Kg – 2 Wheel, 27 Kg – 4 Wheel
Surface Footprint 40 cm x 50 cm
Power Supply SLA Battery 12VDC 12AH
Environment IP65
WATCH

THE OFFICIAL PRODUCT VIDEO.
Hi-MOD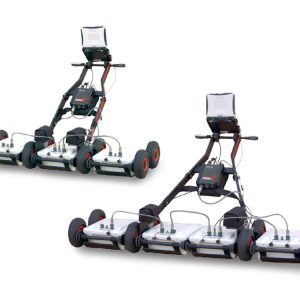 A specialised ground penetrating radar (GPR) system, RIS MF Hi-Mod can investigate large areas, providing a 3D view of the subsoil
VIEW PRODUCT
Stream UP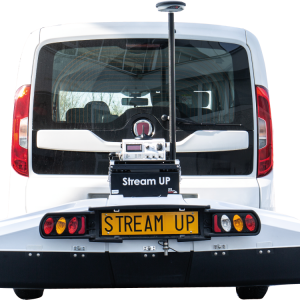 Stream UP is a multi-channel, multi-frequency, double-polarized and lightweight GPR system
VIEW PRODUCT