C THRUE.
C-thrue GPR system for concrete scanning is easy-to-use and is an effective locating solution, providing reliable data for optimal decision-making.
C THRUE DETAILS.
The C-thrue is a versatile, multi-functional Ground Penetrating Radar (GPR) solution for accurate scanning and real time analysis of concrete structures. This non-invasive technology will help civil and structural engineers to improve the detection and locating process of rebar, voids, post-tension cables, cavities, conduits and any objects buried in the structure before cutting or drilling into the concrete, avoiding costly mistakes.
C THRUE SPECIFICATION.
Features and Benefits:
Clearer and faster surveys
Detection of both first and second levels of rebars thanks to the system's double polarisation.
Safe drill in the surveyed structure
Rebar/void automatic insight capabilities that improve safety before cutting or drilling into the concrete.
Fully visible, multi-touch display
Data displayed on the screen is never obscured by the handle or the user's hand.
Simplified data interpretation
Optimal decision-making supported by visualisation of acquired data in 3D models.
Increased data accuracy
Eliminate manual, error-prone paper grids with an automatic positioning and navigation system.
Advanced data visualisation
Augmented reality for 3D data visualisation and sharing across operators – in real time or intervals after acquisition.
Automated data acquisition and analysis
Automatic detection of the first layer of rebars and result exportation.
Lightweight, compact, drop resistant and transportable system for every user operations and construction sites.
WATCH

THE OFFICIAL PRODUCT VIDEO.
Stream C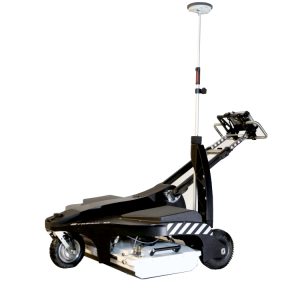 The Stream C is a compact array solution for real-time 3D mapping of underground utilities and features.
VIEW PRODUCT
Hi-MOD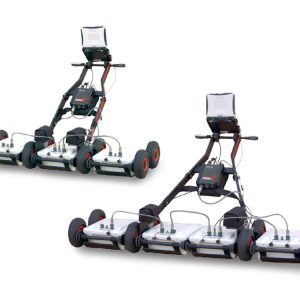 A specialised ground penetrating radar (GPR) system, RIS MF Hi-Mod can investigate large areas, providing a 3D view of the subsoil
VIEW PRODUCT