Brush Coating Systems
Mini Coating Pump.
Picote brush coating tools make it easy to renovate old or deteriorated pipes and drains from 1¼ to 12" diameter.
MINI COATING PUMP DETAILS.
The Picote Coating System is amazingly simple. Attach the Mini Coating Pump to the Mini Miller or the Maxi Coating Pump to the Maxi Miller and then set up the coating pump as per instructions on the video. Then add the Smart Mixer for the 100% solids epoxy resin cartridges and get pumping!
MINI COATING PUMP SPECIFICATION.
A simple, fast and practical coating system used for drain and sewer renovation.
Used to coat anything from a small area such as a lined connection, to entire piping systems, e.g. apartment buildings or main lines.
Coats up to 75′ of cast iron, PVC, concrete or clay pipes
Flexible shaft and brushes make it easy to navigate multiple bends even in very small pipes
Simple & affordable, requiring no complicated programming
Easy clean up with disposable hoses and connectors
No environmental hazards! No recirculating and cleaning hoses
Lightweight and portable
From setup to clean up, the Picote Brush Coating™ system utilises a practical workflow.
WATCH

THE OFFICIAL PRODUCT VIDEO.
Mini Miller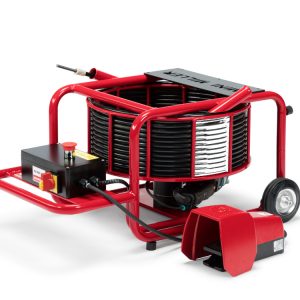 The Mini Cleaner is specially designed with plumbers in mind and makes cleaning descaling and root removal.
VIEW PRODUCT
Mini Cleaner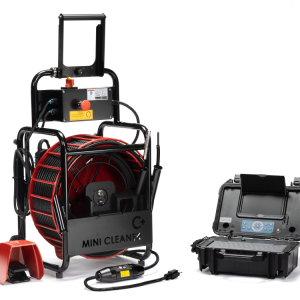 The all new Picote Mini Cleaner provides plumbers with a high-speed option for cleaning, descaling and blockage removal.
VIEW PRODUCT