Picote Miller Range
PICOTE
MINI MILLER.
The Mini Cleaner is specially designed with plumbers in mind and makes cleaning descaling and root removal in DN32 to DN70, or 1 ¼ to 3-inch
pipes, easier than ever before.
PICOTE
MINI MILLER

 DETAILS.

The Mini Miller is designed for cleaning, descaling, and removing roots in pipes between DN50 to 100, or 2 to 4 inches. It has a range of 17 metres, or 55 feet, which can be extended 10 metres or 33 feet, by adding a shaft extension.

The special flexible shaft casing allows drain cleaning & reinstatements even through tight DN50/2" traps.

It has a range of 16 metres, or 50 feet, and features a highly flexible shaft which allows drain cleaning in smaller diameter pipes, even those with multiple 90-degree bends and p-traps as small as 2 inches.
PICOTE
MINI MILLER

SPECIFICATION.

Descaling: DN32-70 (1.25 – 3 ")
Root Cutting: DN 32-70 (1.25 – 3")
Works in 90 Degree bends, 50 (2")
P-traps, & through non-sophonic toilets.

Specs:Shaft Diameter: 8mm (1/3")
Range:16m (50ft)
Pipe Diameters: DN 32-70 (1.25 -3")
Rotation Speed: 500 – 2900 RPM
Power source: Europe 220/230V, 16 Amp
UK/N. America: 120/110V, 15 Amp
Weight:26.5kg (59Ib)

17m of 8mm shaft with thick outer casing. Suitable for drain cleaning DN50 to DN100 pipes. Use with DN50 & DN70 Smart Cutters & Twisters or expand your business further and team with the Mini Pump for the Picote Brush Coating™ System.
Weighs 32kg, 600 to 3000rpm, 1200w output.

Lightweight aluminium frame. Perfect to work inside buildings.
The specialty casing allows drain cleaning & reinstatements even through tight DN50 /2" traps.
– High speed drain cleaning
– Blockage removal
– Fast reinstatements through DN50, DN70 & DN100/2", 3" & 4" P-Traps.
WATCH

THE OFFICIAL PRODUCT VIDEO.
Grinding Chains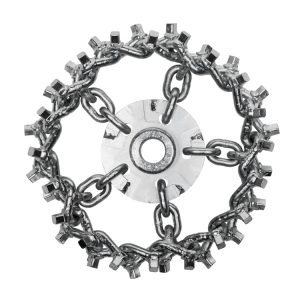 These chains are designed to make fast work of pipe cleaning and blockages.
VIEW PRODUCT
Smart Cutter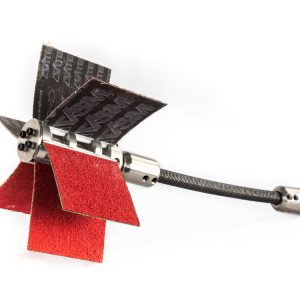 The award winning Smart Cutter was originally designed for the reinstatement of connections after CIPP Lining.
VIEW PRODUCT