Picote Miller Range
PICOTE
SUPER MIDI MILLER.
The new Super Midi Miller offers supersized capabilities compared to its predecessor, the Midi Miller.
The Midi Miller is designed for cleaning, descaling and removing roots in DN70 to 150, or 3-6-inch pipes. It has a range if 12 metres, or 39 feet, which can be extended 10 metres or 33 feet, by adding a shaft extension.
PICOTE
SUPER MIDI MILLER

 DETAILS.

The new Super Midi Miller replaces the older Midi Miller with powerful upgrades for drain cleaning and reinstatements from DN70/3" to DN150/6".

The new Midi has an electric safety clutch. It comes with the same powerful control box as the Picote' s Maxi Miller and Maxi Power+.

In addition to increased efficiency and safety, the Midi now has a 20m range with the option of adding a 10m extension.

Go further in distance, efficiency & safety!
PICOTE
SUPER MIDI MILLER

SPECIFICATION.

Features:
– Excellent combination of safety, force & movability
– 20m range with an option to add a 10m extension
– Digital control box & electric safety clutch
– A multi-use machine for heavy descaling, pipe cleaning & reinstatements
– Ideal for work inside buildings: Regular outer casing for 12mm/½" shaft allows added flexibility through bends
– Ease of use & practicality: – run the 110v/15amp U.S. model from a house connection in the U.S. – run the 110v/16amp UK model from a house connection in UK with the use of a transformer

Descaling: DN 70 – 150 (3-6")
Root Cutting: DN 70 – 150 (3-6")
Shaft Diameter: 12mm (1/2")
Range: 20m (65ft) + ext 10 m (33ft)
Pipe Diameters: DN 70 – 200 (3-8")
Rotation Speed: 500 – 1500 RPM
Power Source: Europe – 220/230V, 16 Amp
UK/N.America: 120/110V, 15 Amp.
Weight:69kg (152 lb)
Grinding Chains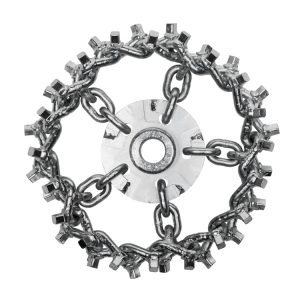 These chains are designed to make fast work of pipe cleaning and blockages.
VIEW PRODUCT
Smart Cutter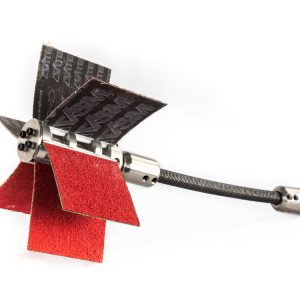 The award winning Smart Cutter was originally designed for the reinstatement of connections after CIPP Lining.
VIEW PRODUCT